World-class roses from Ecuador
The best roses are Ecuadorian Roses. Our roses have bigger heads, thicker petals, brighter colors, longer stems and significantly longer vase life.
In every important gift-giving occasion, whatever that precious moment may be, Justroses will ensure your beloved one to have memories that will be treasured always.
From Ecuador with Love
Why Ecuador? Our roses are grown at 2000 metres above sea level on the plains of Ecuadorian Andes on some of the most fertile soils in the world. They also receive high intensity sunlight everyday, the longest amount of hours in any rose-growing farm.
Giving these roses the all-perfect climate and geography to bloom exquisitely.
Roses that Last Forever
We owe everything to nature and are committed to preserving it. Rooted in our pioneering spirit and long-lasting commitment towards perfection, we proudly present our exquisite selection of real preserved roses that was designed to last more than 2 years. They will look amazing today, tomorrow and the following years.
Immortalized at their peak, everlasting roses are always in perfect condition, making it the perfect gift for your loved ones.
Love is not only something You feel. It is something You do.
True love, last a Lifetime.
True Love Proof
Justroses honors your privilege to cherish a timeless and everlasting memory with your romantic partner. As a witness of love, we provide the service to write the names of the couple, on an exclusive gift certificate.
shop now
Belle's Rose
View Details
Spring Ballad
View Details
Endless Love
View Details
Most Cherished
View Details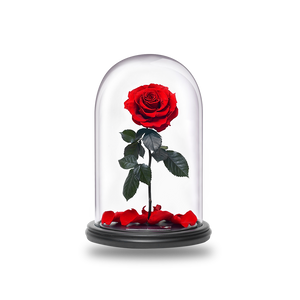 Everlasting Rose
Belle's Rose
Sale price Price IDR 2.599.000,00 Regular price IDR 2.859.000,00